Q1 2023 13F Review: Baupost Group's Notable Buys and Sells

Baupost Group LLC filed its most recent 13F on 12 May 2023, for the quarter ended 31 Mar 2023
The Baupost Group is a privately-owned investment management firm headquartered in Boston, Massachusetts. Founded in 1982 by Seth A. Klarman, who serves as the CEO and portfolio manager, the company manages eleven domestic investment limited partnerships.
Based on the data and analytics obtained from Radient, let's delve into notable highlights, equity transactions, and sales during Q1 2023 at Baupost Group. The following insights are based on the company's latest 13F filing disclosures.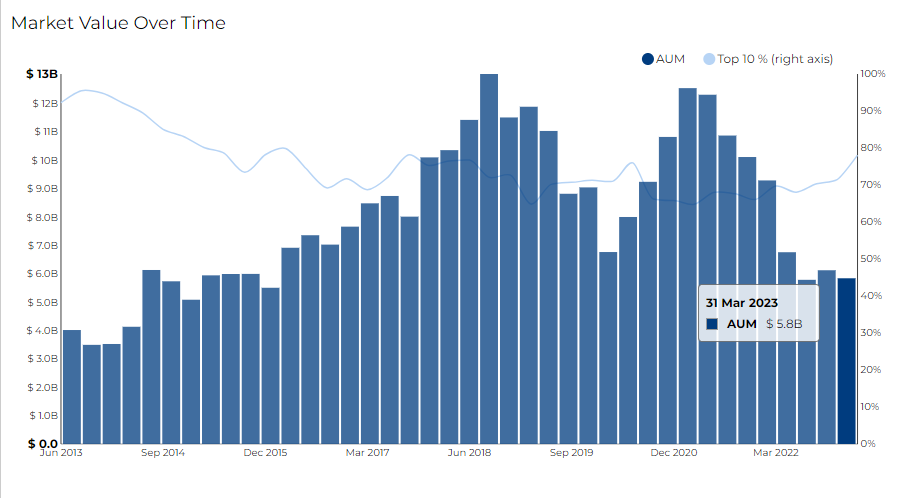 The firm disclosed 5.85 B in assets and recently liquidated 6 of its securities, resulting in a complete divestment of those holdings which will be covered in this blog. As a result, the current count of securities now stands at 31.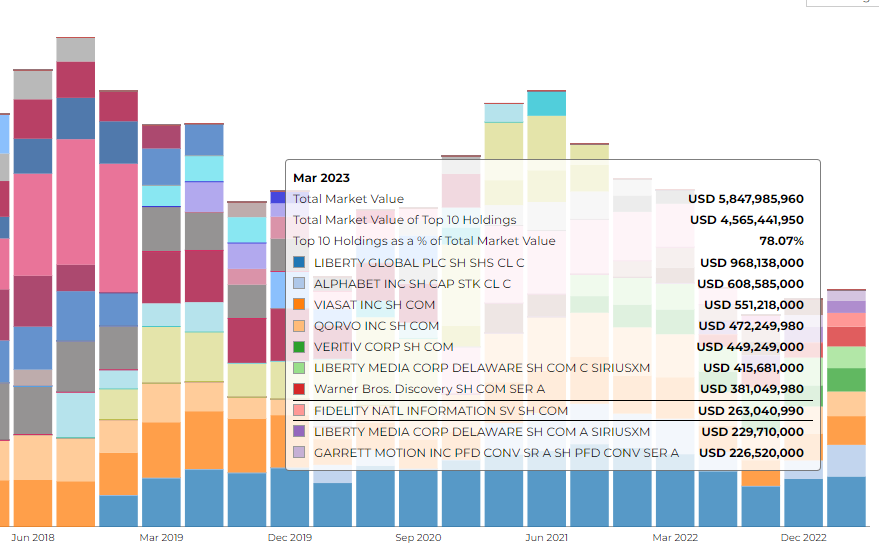 The top 10 holdings account for 78.07% of the portfolio. The firm's top three holdings are Liberty Global Plc (valued at $968M), Alphabet Inc (valued at $608M), and Viasat Inc (valued at $551.21M).
Baupost Group has been focusing on diversifying its investments across various sectors, as revealed in the most recent 13F filings from March 2023.


The financial services sector
The pharmaceuticals and biotechnology sector also saw an influx of investment.
Media and communications sector
Top Sells By Baupost Group Inc
Baupost Group has strategically divested multiple holdings across various sectors.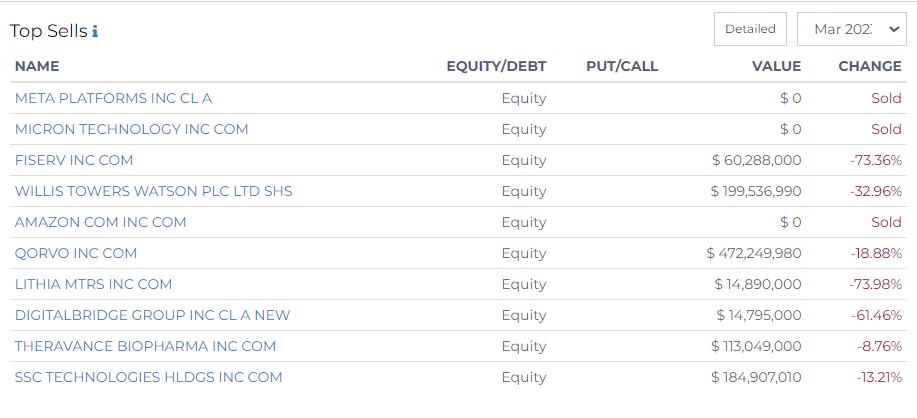 In the technology sphere

The e-commerce sector was also impacted, as Baupost fully exited its position in Amazon and Redfin Corp, selling all of its shares.

Within the financial services industry, Baupost trimmed its holdings.
In the automotive sector, the hedge fund significantly scaled down its stake in Lithia Motors Inc by 73.98%, with the value of remaining shares at just $14.89M.
The telecommunications sector was not immune to this divestment trend either.
Finally, in the pharmaceuticals and biotechnology sector, Baupost decreased its stake in Theravance Biopharma Inc by 8.76%, with the remaining shares valued at $113.05M.