Northern Trust Group invests $1.5B in telecommunications company, AT&T
Northern Trust Group filed its most recent 13F on 15 May 2023, for the quarter ended 31 Mar 2023.
Drawing on the data and insights gathered via Radient, the focus now turns to significant highlights, equity transactions, and sales at Northern Trust Group for Q1 2023, as reported in their most recent 13F filing.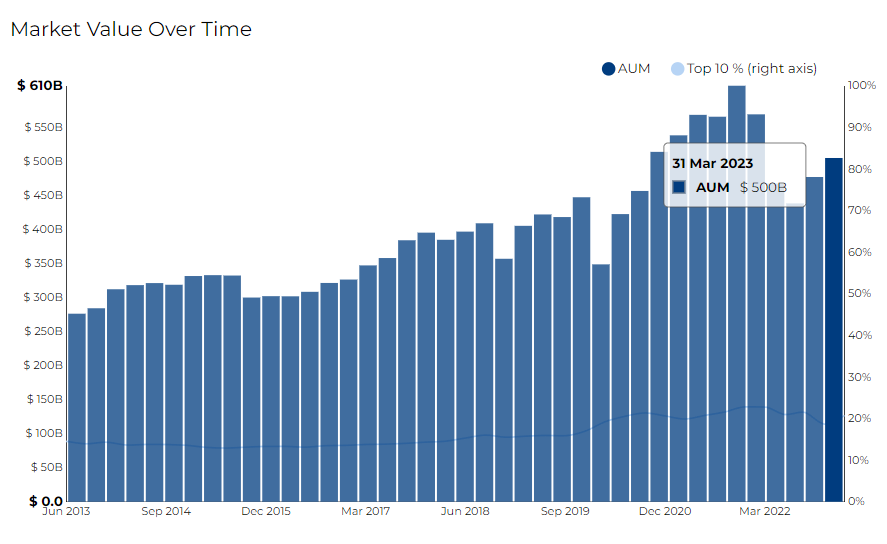 The firm disclosed 504.40 B in assets. It holds 4577 securities in its 13F portfolio, and the top 10 holdings account for 20.7% of the portfolio.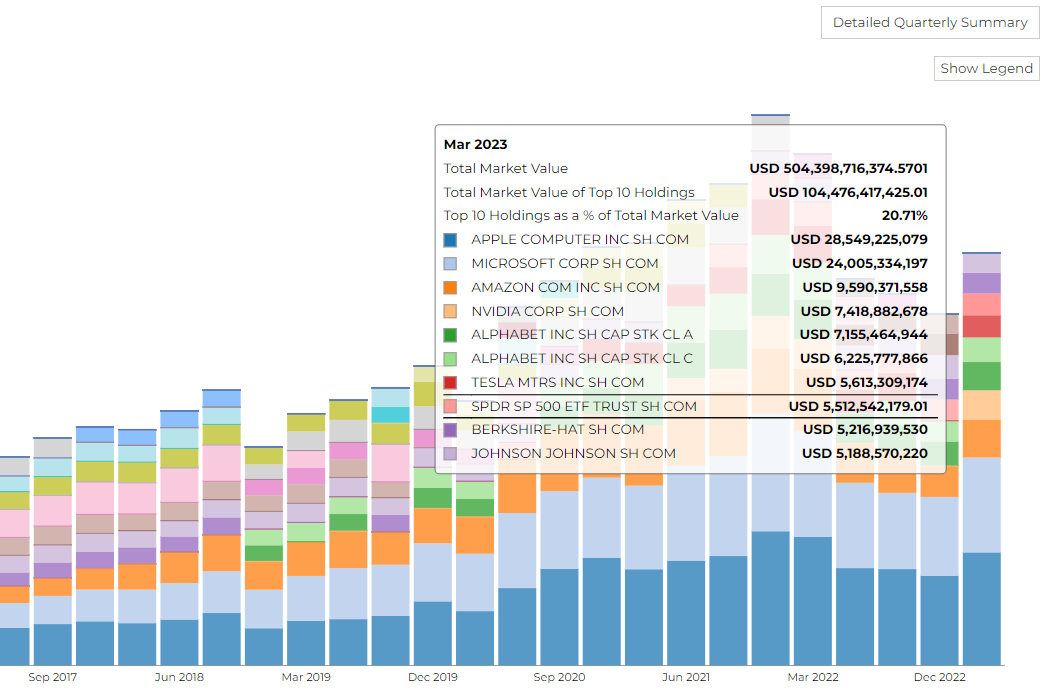 Northern Trust Group's top purchases include Apple Inc ($28.5B), Microsoft Corp ($24B), Amazon Com Inc ($9.5B), and Nvidia Corporation ($7.4B).
Northern Trust Group's Top Investments Highlight Shifts in Tech, Healthcare, and Industrial Sectors
The firm has recently revealed its latest portfolio adjustments. The top investments appear to revolve around three key sectors: technology, healthcare, and industrials.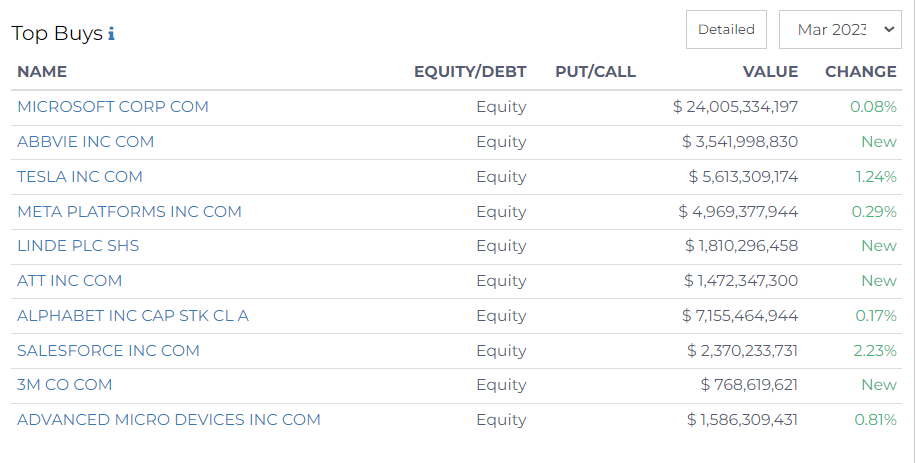 In the tech sector, Northern Trust notably increased its stakes in major tech companies.
The firm acquired an additional 0.08% of Microsoft shares, worth $24 billion, up from a previous value of $20 billion.


Furthermore, its stake in Tesla increased by 1.24%, now valued at $5.6 billion, marking a significant increase from the previous $3.3 billion.


Northern Trust also boosted its shares in Meta Platforms by 0.29%, with the value rising from $2.8 billion to $5 billion.


The firm's investment in Alphabet saw a minor increase of 0.17%, bringing the total to $7.2 billion from $6.1 billion.


Additionally, the trust has invested in Salesforce, upping its share count by 2.23% to a value of $2.4 billion.


In the healthcare sector, the firm initiated a significant position in AbbVie with over 22 million shares, amounting to $3.5 billion.


Investments within the industrial sector feature a new position in 3M Co, where the group bought over 7 million shares worth $769 million.
Additionally, Northern Trust invested in the telecom sector, initiating a new position in AT&T with over 76 million shares, valued at $1.5 billion.
Finally, Northern Trust boosted its share count in Advanced Micro Devices by 0.81%, translating to a total value of $1.6 billion, up from $1 billion.
Northern Trust Group Reduces Stakes in Healthcare, Financial, and Energy Sectors
Northern Trust Group has recently disclosed a series of sell-offs in its portfolio, with a prominent focus on the healthcare, financial, and energy sectors.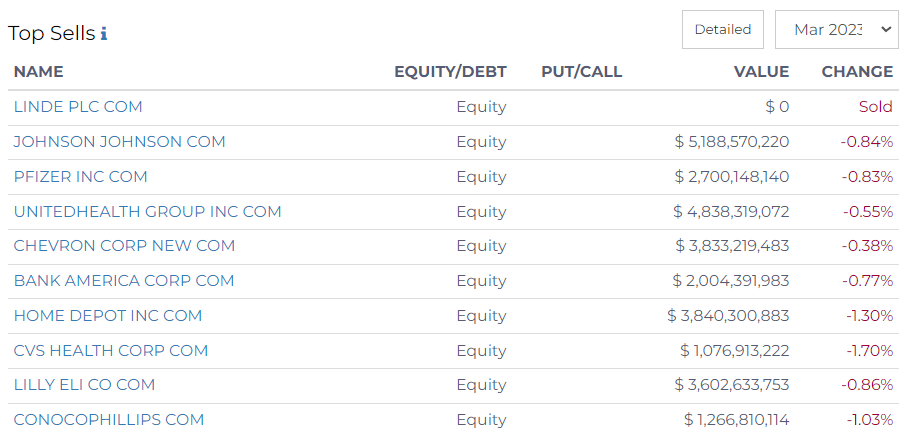 In the healthcare sector, the firm reduced its holdings in several leading companies.
The firm's divestment from the energy sector was by a reduction in its holdings of Chevron Corp and ConocoPhillips.
Chevron experienced a minor reduction of 0.38% in shares, lowering the total value from $4.2 billion to $3.8 billion.


ConocoPhillips witnessed a 1.03% reduction, which decreased its value from $1.5 billion to $1.3 billion.
Finally, in the home improvement retail sector, Northern Trust Group reduced its stake in Home Depot by 1.3%, resulting in a decreased value from $4.2 billion to $3.8 billion.
Sign up for a free trial at Radient Analytics now and get premium access to more SEC filings and 13F insights.