Carl Icahn

Icahn's latest 13F filing disclosed a market value of $21.75B with a turnover of 6.25%.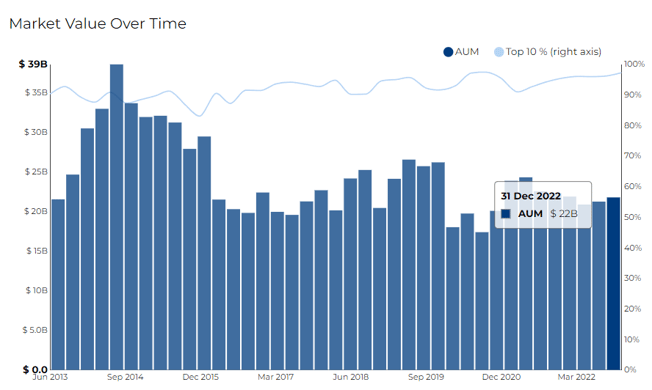 The firm entirely liquidated its holding in Twitter and sold a significant part of Cheniere Energy Inc.






The firm's top 10 holdings contribute to 97% of its total market value, the top 3 securities include -Icahn Enterprises, CVR Energy, and FirstEnergy Corp. Icahn has a holding of more than 18M shares in FirstEnergy Corp which he acquired in Q1 2021.

This investment constitutes around 3.08% of Icahn's overall portfolio. Icahn holds 71M shares of CVR Energy which accounts for 9.04% of the portfolio and 299M shares of Icahn Enterprises at $15B.

IEP (Icahn Enterprises LP Common Stock) through its subsidiaries operates in investment, energy, automotive, food packaging, real estate, home fashion, and pharma businesses in the United States and Internationally.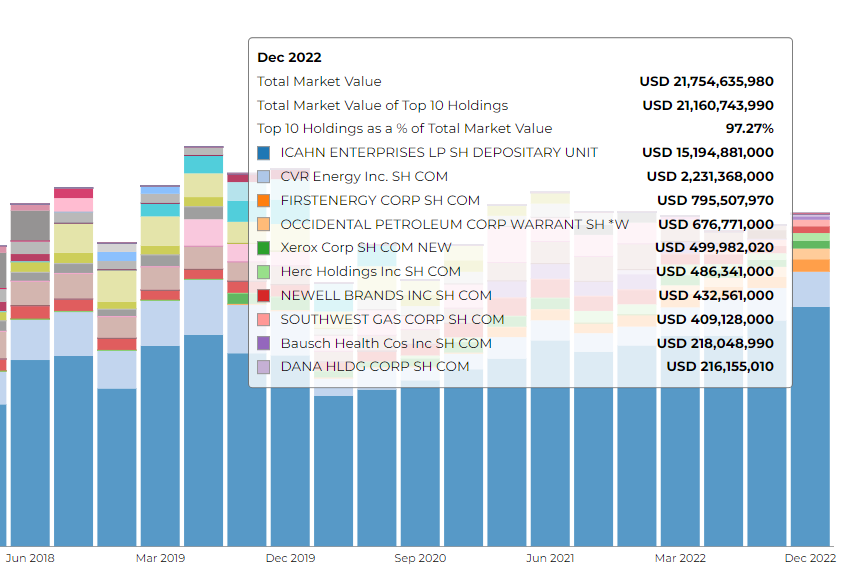 The portfolio has 16 unique securities in its portfolio, which you can track via RADiENT.