In March 2020, large investors bought bitcoin in sizeable blocks of more than $30 M each. This accelerated in October and reached its crest in early February 2021, when bitcoin was at a whopping $33,000. In April 2021, Coinbase, a prominent cryptocurrency platform revealed that these investors were indeed institutional investors who traded nearly $215B in Q1 2021.
The first week of October 2021, saw an increase in the appeal for digital asset investment products as bitcoin funds saw net inflows of $226M (CoinShares). The crypto funds have now witnessed positive flows for eight straight weeks, taking the total inflows at $638 million for the period.
For this blog, we have compiled a list of top institutional investors, who are increasingly holding bitcoin and other cryptocurrencies, based on their 13F filings:
MicroStrategy is a business intelligence platform that adopted Bitcoin as its primary reserve asset. As of September 2021, the firm has a total of 114,042 BTC at the cost of $3.16B, the investment gained $5B (42%) by mid-September 2021.
Because of the amount of bitcoin it holds, MicroStrategy has become a "bitcoin proxy" for investment products seeking exposure to blockchain, in December 2020, Morgan Stanley disclosed that it had purchased ~11% of MicroStrategy to gain exposure.
BlackRock is also indirectly exposed to bitcoin via a 14.56 per cent stake in MicroStrategy. RADiENT data shows that top hedge fund holders of MicroStrategy are: Geode Capital Management, Voloridge Investment Management and Citadel Advisors.
You can view the list of all the funds that hold this security on RADiENT!
Tesla's Form 10-K reveals that the company invested a total of $1.5B in cryptocurrency. The company sold 10% of its holdings in Bitcoin in Q1 2021, to "prove liquidity of Bitcoin as an alternative to holding cash on the balance sheet."
Tesla currently holds 42,902 BTC worth $1.37B.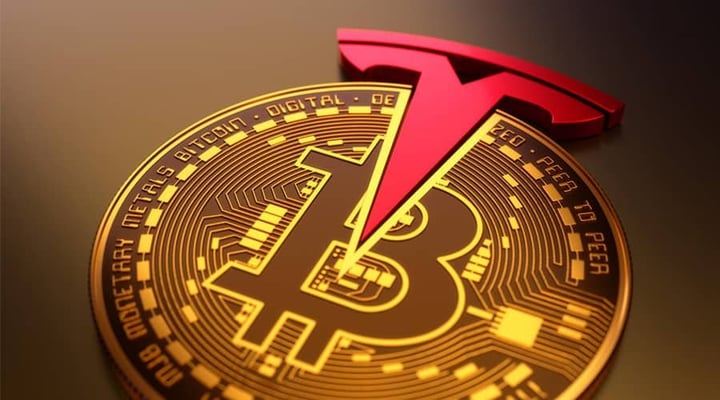 Galaxy has established its proprietary bitcoin mining operation, hosting its machines at a third-party data centre in the United States. It is the largest institutional holder of Bitcoin to be directly involved with the crypto industry and holds 16,400 BTC worth over $522M.
A report by Galaxy Digital for Q1 2021, reveals that the company launched several cryptocurrency funds such as CI Galaxy Bitcoin ETF (BTCX) and Galaxy Ethereum Funds. "Galaxy Bitcoin Fund, LP, Galaxy Institutional Bitcoin Fund, LP, and Galaxy Institutional Bitcoin Fund, Ltd. (collectively the "Bitcoin Funds") track the Bloomberg CFIX pricing of bitcoin ("XBT"), and the XBT has returned 101.92% on a year-to-date basis through March 31, 2021"
Additionally, In March 2021, Morgan Stanley began offering its wealth management clients access to bitcoin funds, including the Galaxy Bitcoin Fund LP, and the Galaxy Institutional Bitcoin Fund LP.
Passively managed Galaxy Benchmark Crypto Index Fund LP returned 118.32% on a year-to-date basis through March 31, 2021
You can find out more about Galaxy Digital holdings and its private funds, from their Form ADV filed on RADiENT.
In July 2021, Coinbase held 4,487 BTC worth $175.3M.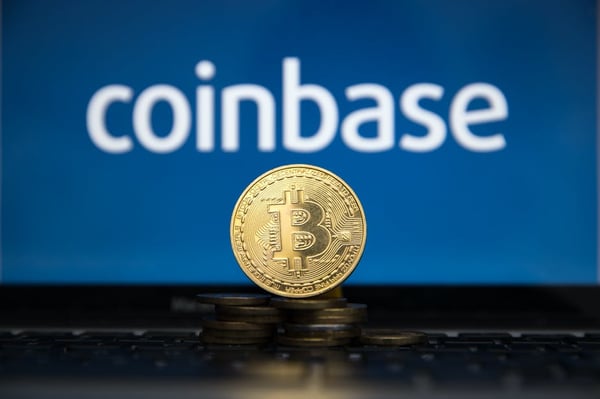 Voyager Digital LTD
Voyager "is a Canada-based crypto-asset broker that provides retail and institutional investors with a turnkey solution to trade crypto assets." Crypto brokerage Voyager Digital holds 12,260 BTC worth around $390 million at current prices.
Square reportedly holds 8,207 BTC, worth $255M. Square's Chief Executive Officer Jack Dorsey, plans to launch a platform for developers to create "decentralised finance" projects built on bitcoin.
"Decentralised finance, or DeFi, is the name given to the growing number of cryptocurrency projects that are trying to build an interlocking financial system denominated in cryptocurrencies that cut out traditional middlemen."
Square has also made further efforts to build out the Bitcoin ecosystem, launching a $5 million fund to further crypto education and leaping to Bitcoin's defence with a white paper defending the cryptocurrency's environmental impact.
You can track the performance of all the securities, funds and firms mentioned in the article via RADiENT!